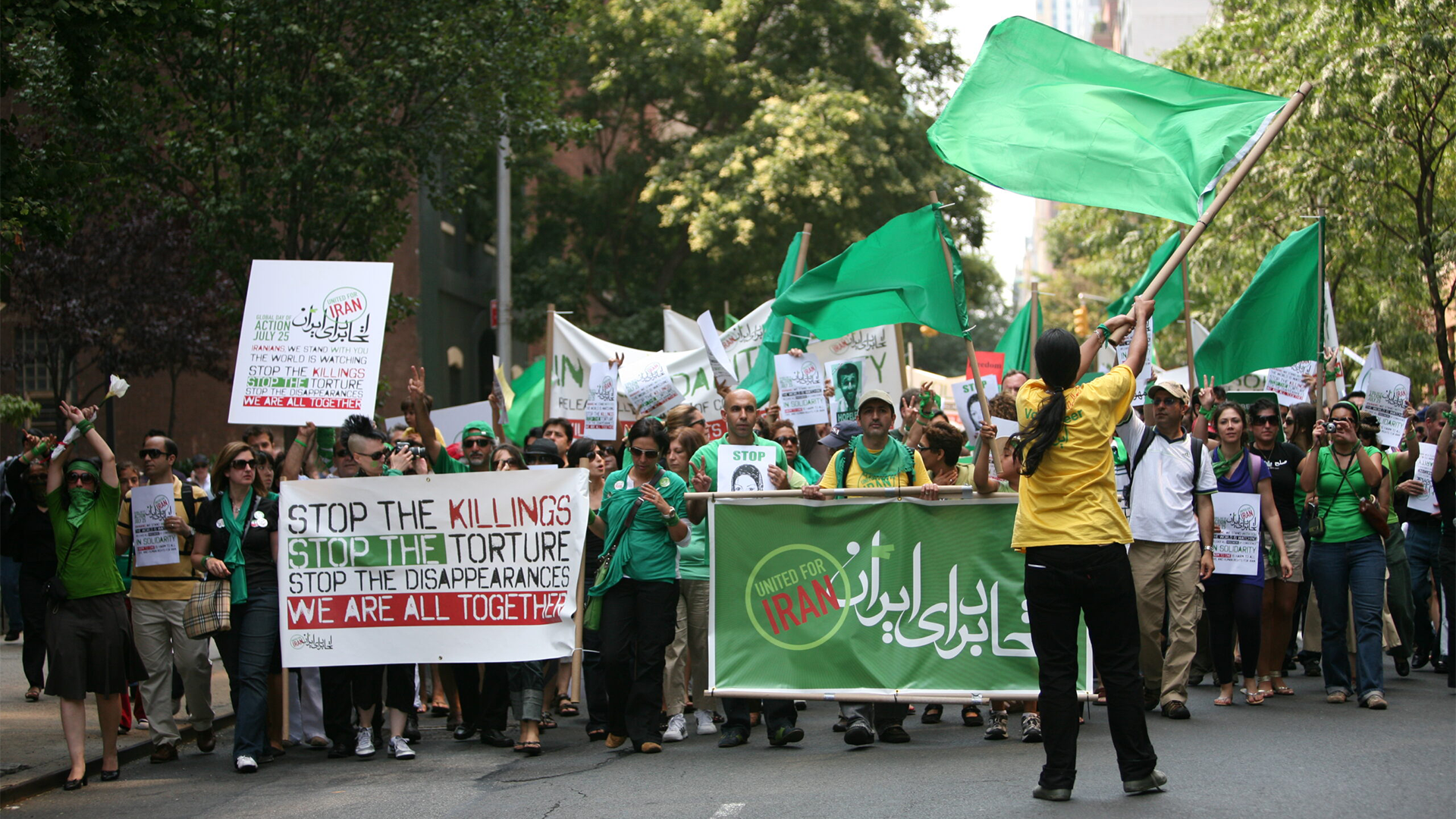 Global day of action
Heavy-hearted by violence in the aftermath of the 2009 Iranian presidential elections, United for Iran founder Firuzeh Mahmoudi organized a global rally to draw attention to the tragedy unfolding in Iran. On July 25, 2009, over 100,000 people in 110 cities around the world took to the streets in support of Iranian citizens and their quest for rights. What began as an idea turned into what was until 2022 history's biggest day of global solidarity for the people of Iran. United for Iran evolved from a commitment to build on this day.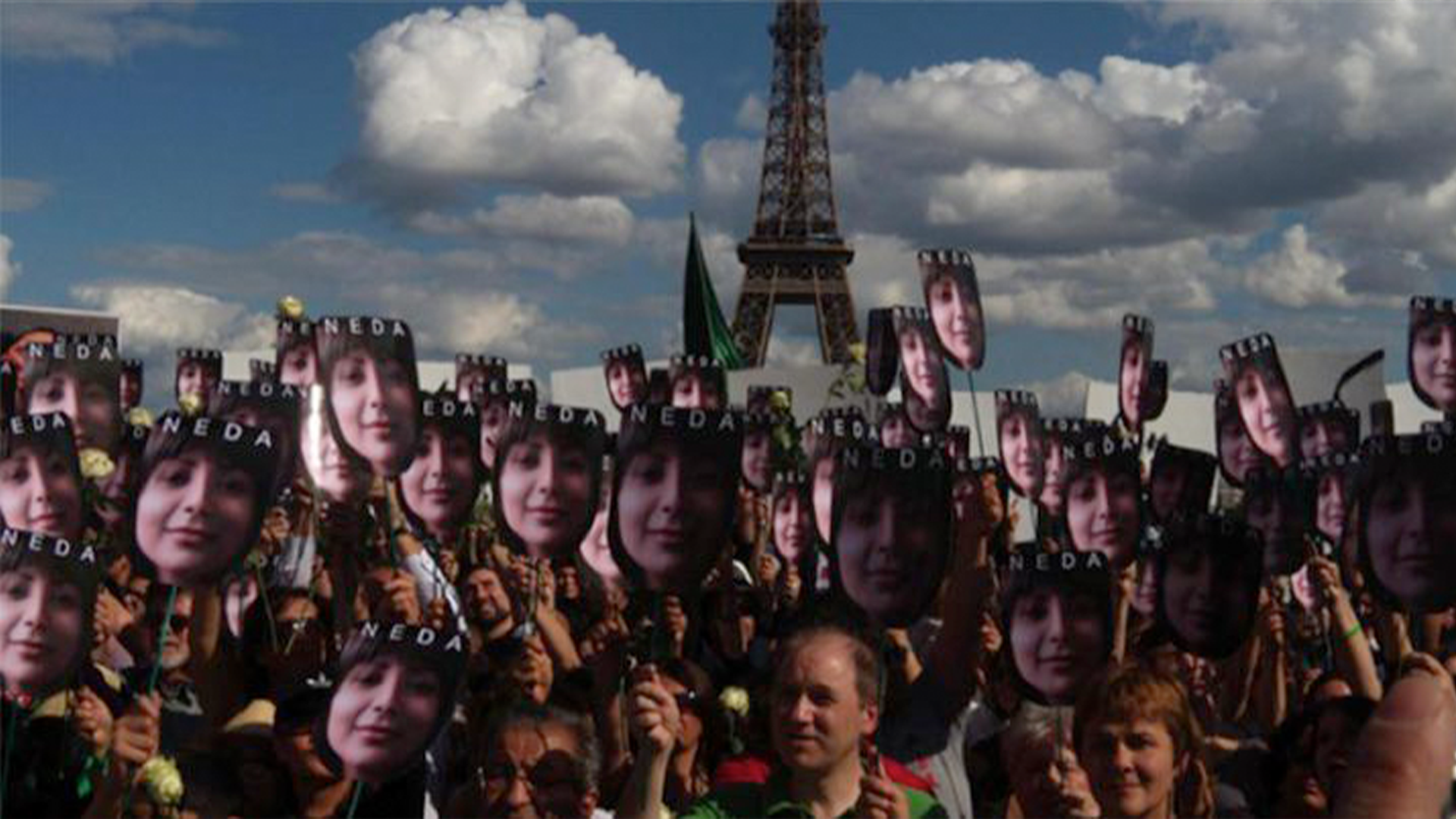 Political Prisoners Awareness Day
United for Iran launched a campaign to highlight cases of 50 political prisoners. People in 90 cities around the world "adopted" political prisoners, organized rallies, spoke to the media and led their own petition and postcard campaigns. Support ranged from the creation of mobile billboards, newspaper ads, postcard campaigns, and shows of support at the World Cup. Thousands of new people were engaged in support of Iranian political prisoners.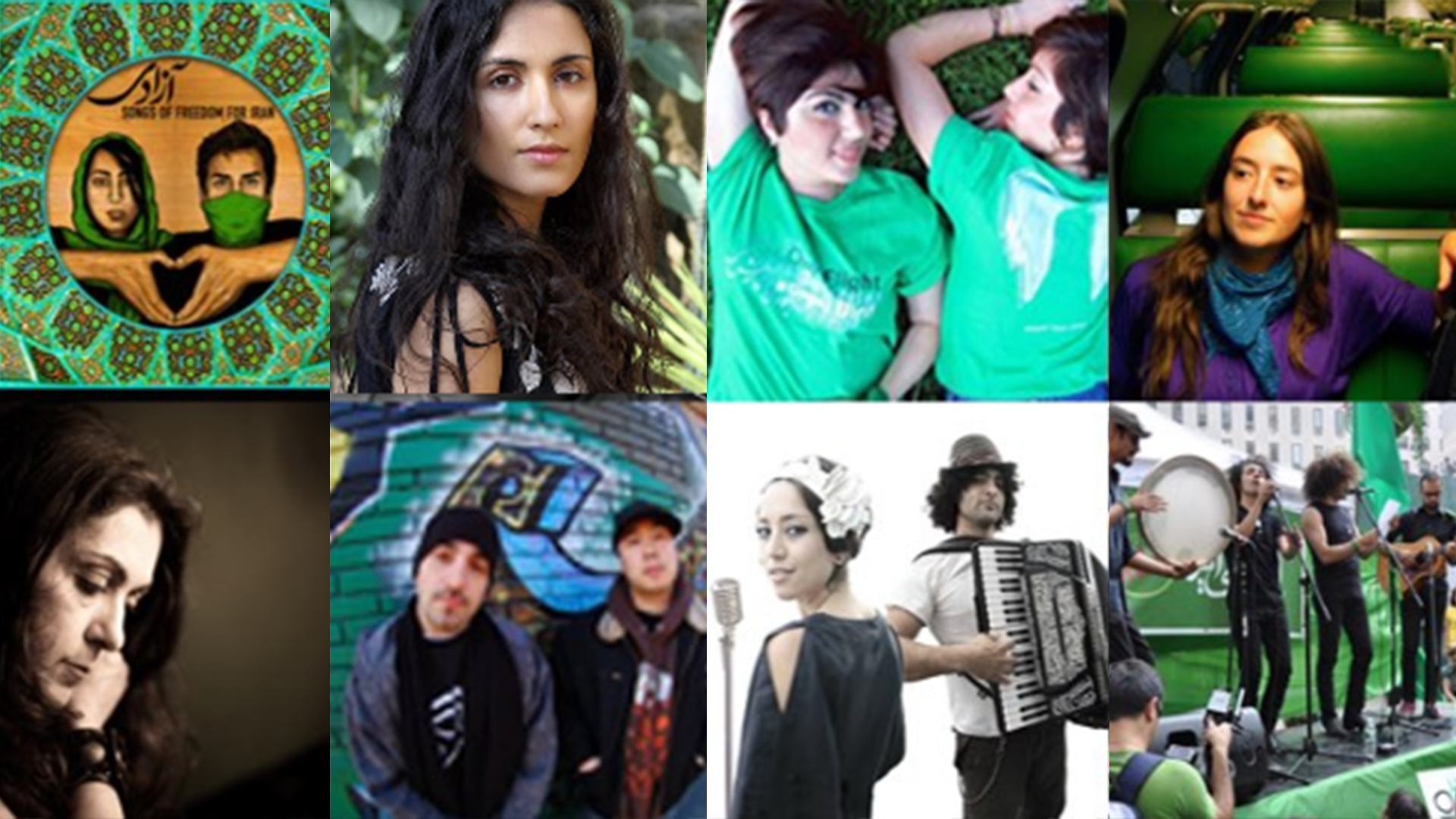 Azadi Music
Azadi: Songs of Freedom for Iran was released featuring musical tributes to Iranian citizens from artists all over the world. The artists from Iran, Libya, Iraq, Syria, South Africa and the US spoke from direct experience with oppression and resistance, addressing Iran's current conditions, imprisonment, and the Arab Spring.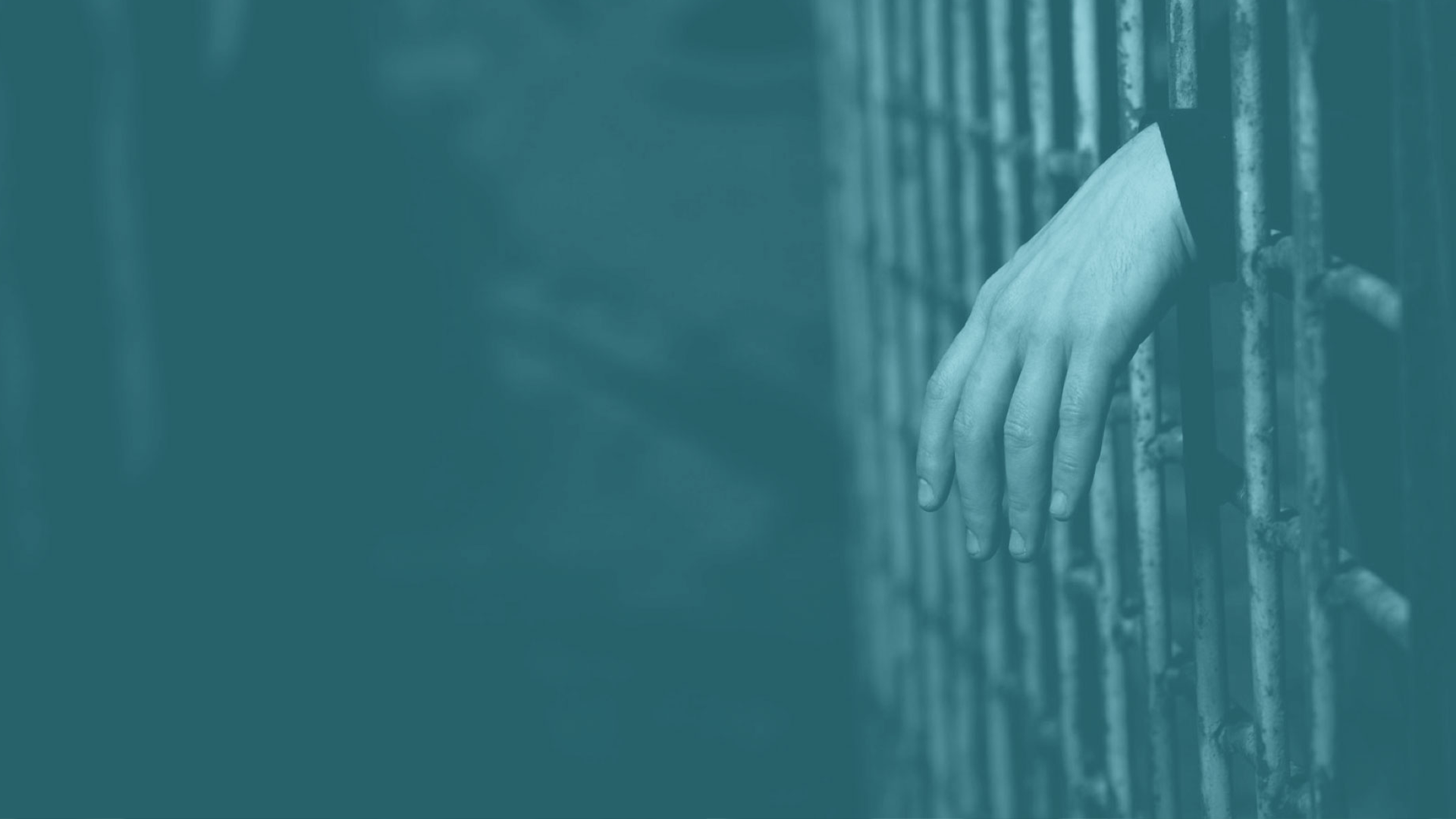 Iran Prison Atlas is Launched
Overtime, ex-political prisoners, dissidents, and activists that had fled Iran following the 2009 protests joined United for Iran's growing team. With the network of U4I's new staff and with the intention to address human rights issues systemically, the Iran Prison Atlas was launched to document abuses and hold the IRI accountable for its crimes. The Atlas recorded the profiles of Iran's political prisoners.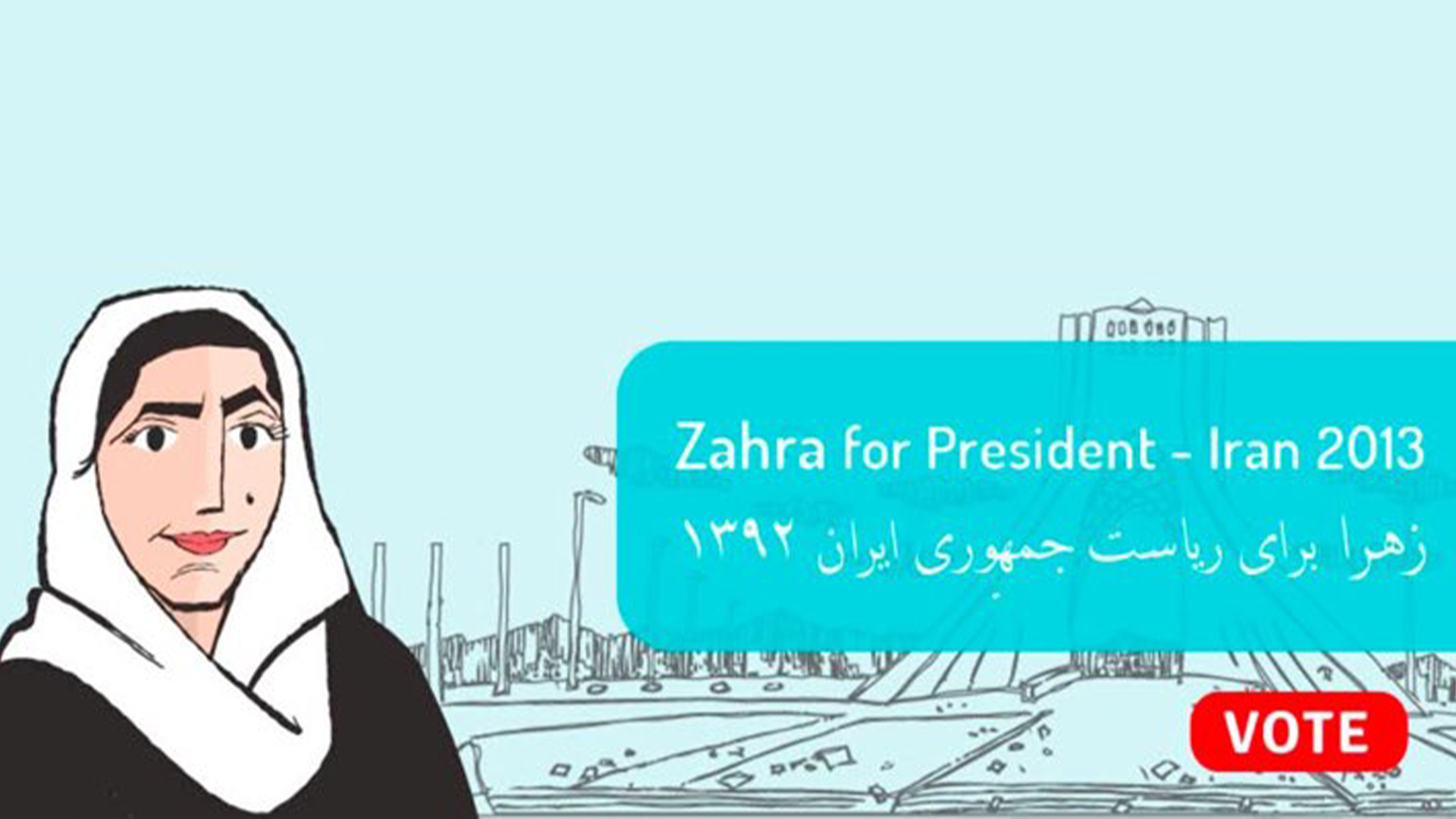 Vote for Zahra
United for Iran joined forces with the author of the New York Times bestselling graphic novel Zahra's Paradise to nominate Zahra –– a fictional mourning mother whose son was killed by authorities in 2009 –– as a 2013 presidential candidate. Zahra's campaign focused on human rights, received wide media coverage, and had grassroots supporters from over 20 countries. Islamic Republic media disavowed Zahra's campaign, calling United for Iran's Director Firuzeh Mahmoudi an "anti-revolutionary fugitive."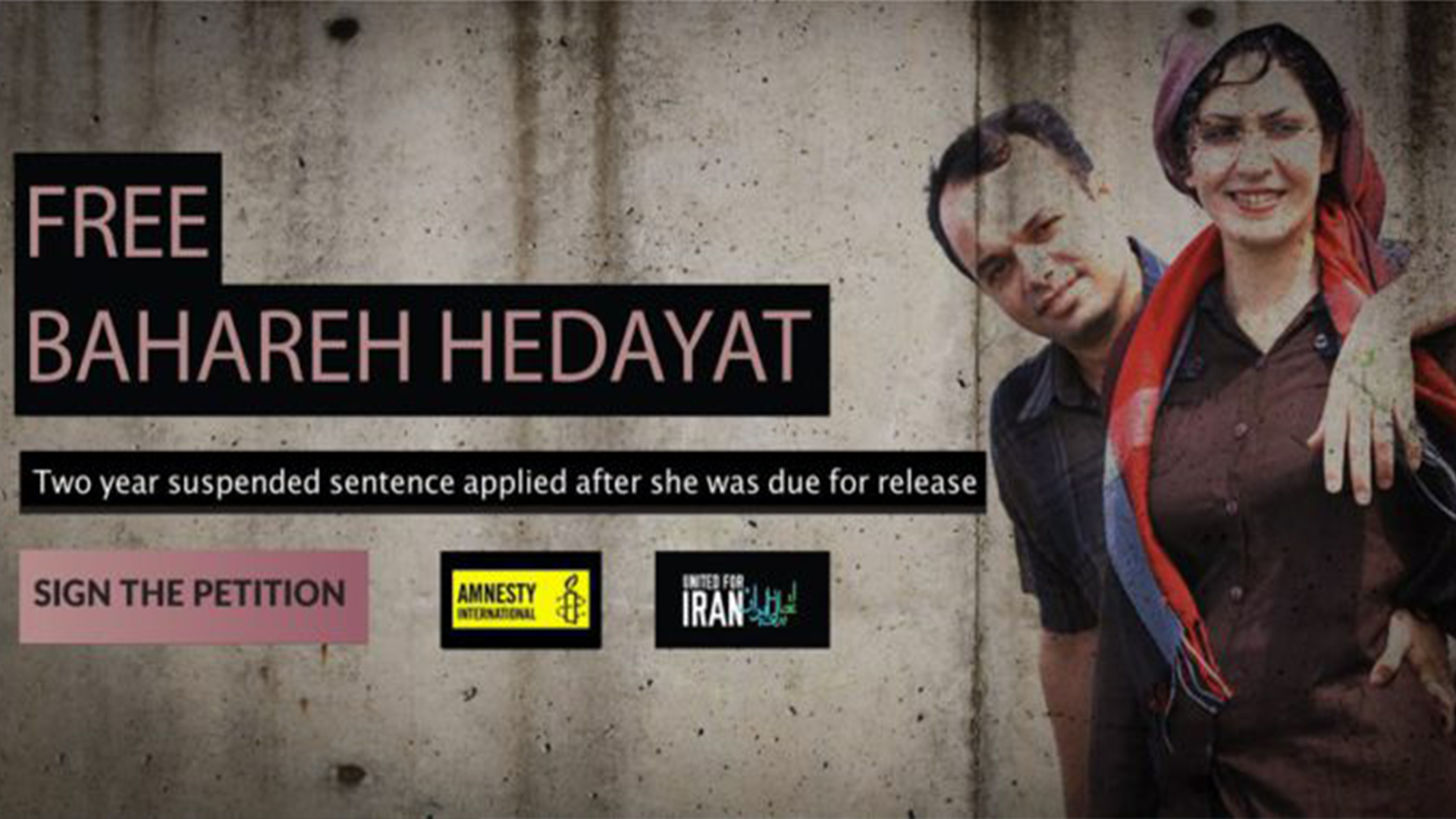 Bahareh Campaign
Advocating the release of political prisoners is central to our vision of an Iran that honors the human rights of every citizen. In 2015, United for Iran organized a campaign to free imprisoned student and women's rights activist Bahareh Hedayat. The petition has received over 129,000 signatures on change.org.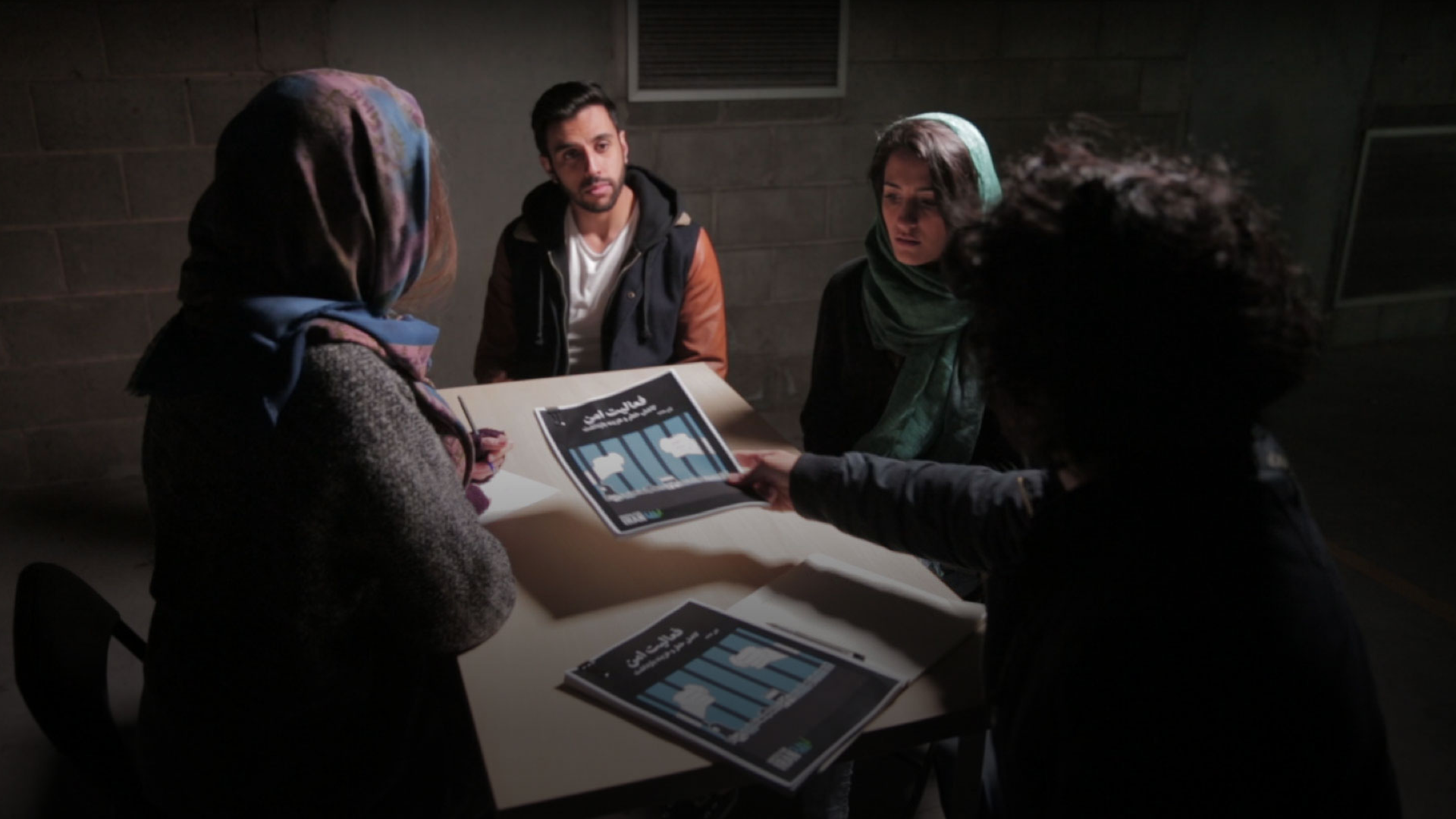 Safe Activism Launched
United for Iran partners with 30 former Iranian political prisoners and activists to produce the Safe Activism booklet — a guide for Iranian political and civic activists to prevent or mitigate the impacts of arrest and imprisonment.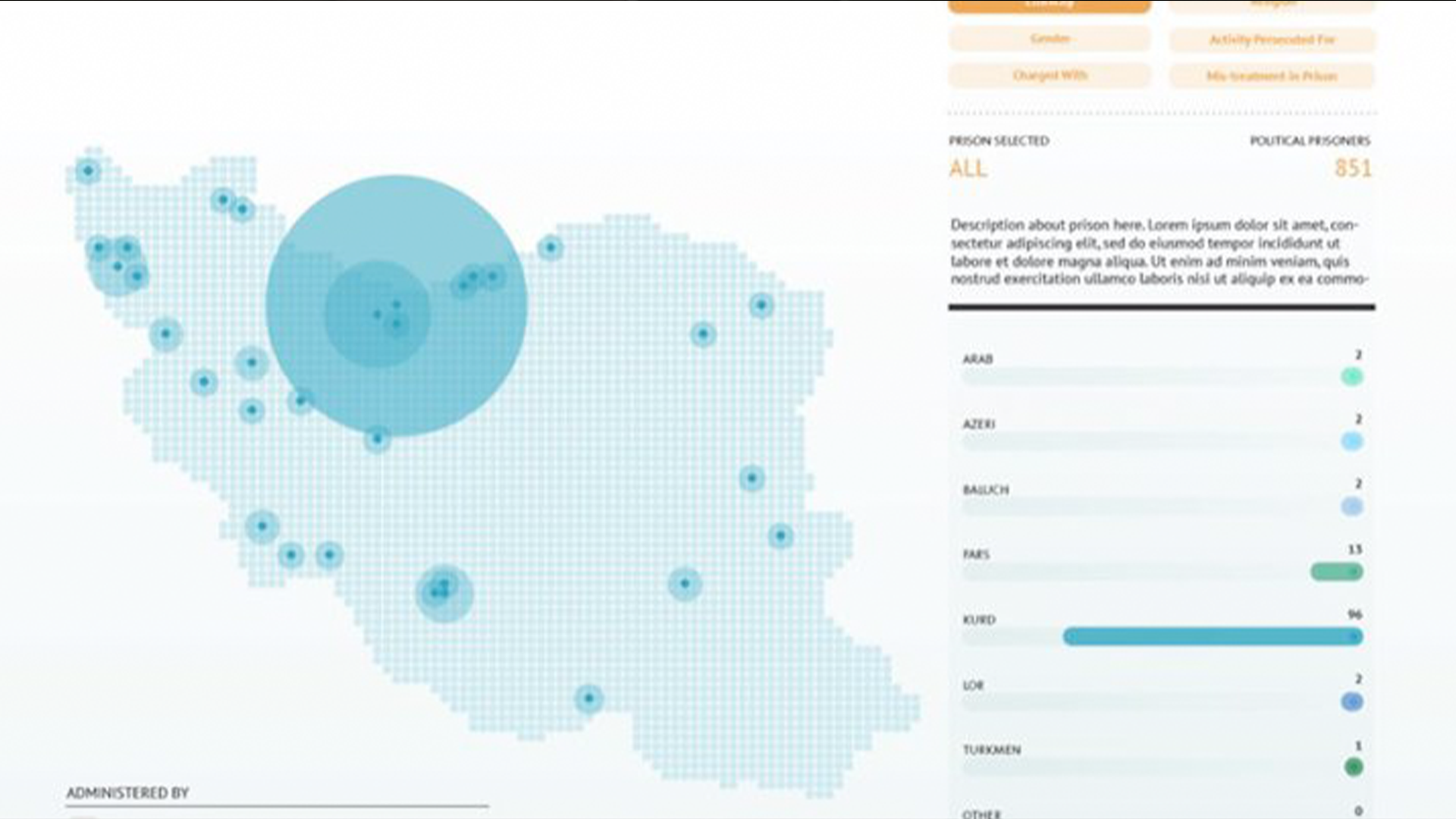 Iran Prison Atlas Expansion
The Iran Prison Atlas quickly became one of the most cited resources on political prisoners in Iran. Our staff realized we could leverage this success not only to support political prisoners, but also shine a light on the perpetrators who put activists in jail in the first place –– the judges and prison system of the Islamic Republic. To meet this challenge, we expanded the Iran Prison Atlas to include data on the conditions of Iranian prisons, and profiles of the judges committing human rights abuses. The IPA aims to ensure that every time a courtroom is used to take the life or the liberty of someone who simply exercised their basic rights, the injustice is documented for the world to know.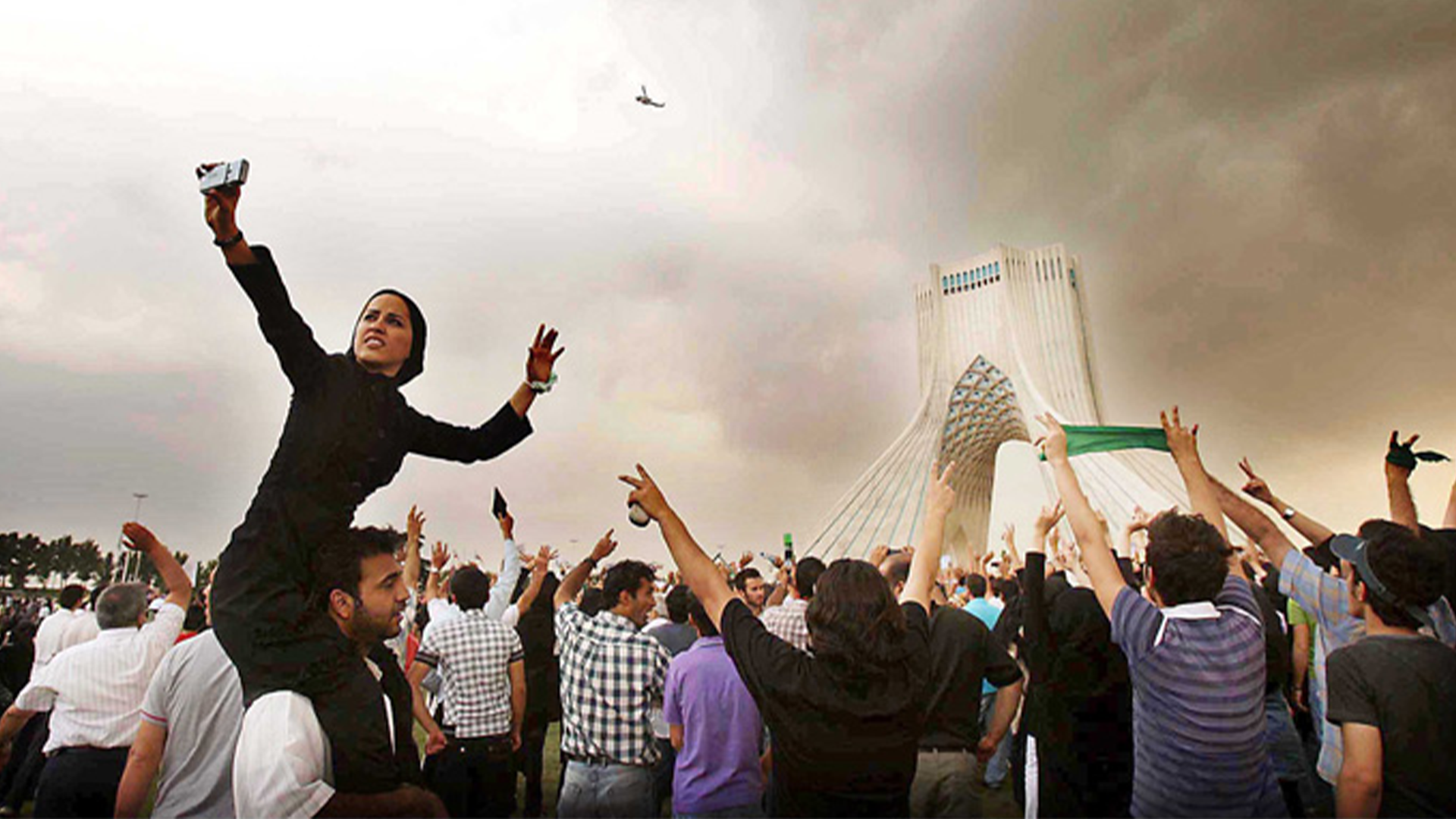 IranCubator Launched
IranCubator, a civic technology incubator for Iran, was launched to leverage tech-for-good  to empower Iran's tech-savvy youth and concerned citizens to advocate for their civil liberties. IranCubator supports activists to build tools that sustain and scale their efforts with the philosophy of not only building technology for but with people on the ground. IranCubator enables those involved to imagine and co-create the Iran we want, not just oust the one we don't. United for Iran partnered with dozens of activists and technologists to incubate about a dozen civic tech applications and projects, including apps on sexual health, domestic violence prevention, bodily autonomy, and assistance for recovering addicts.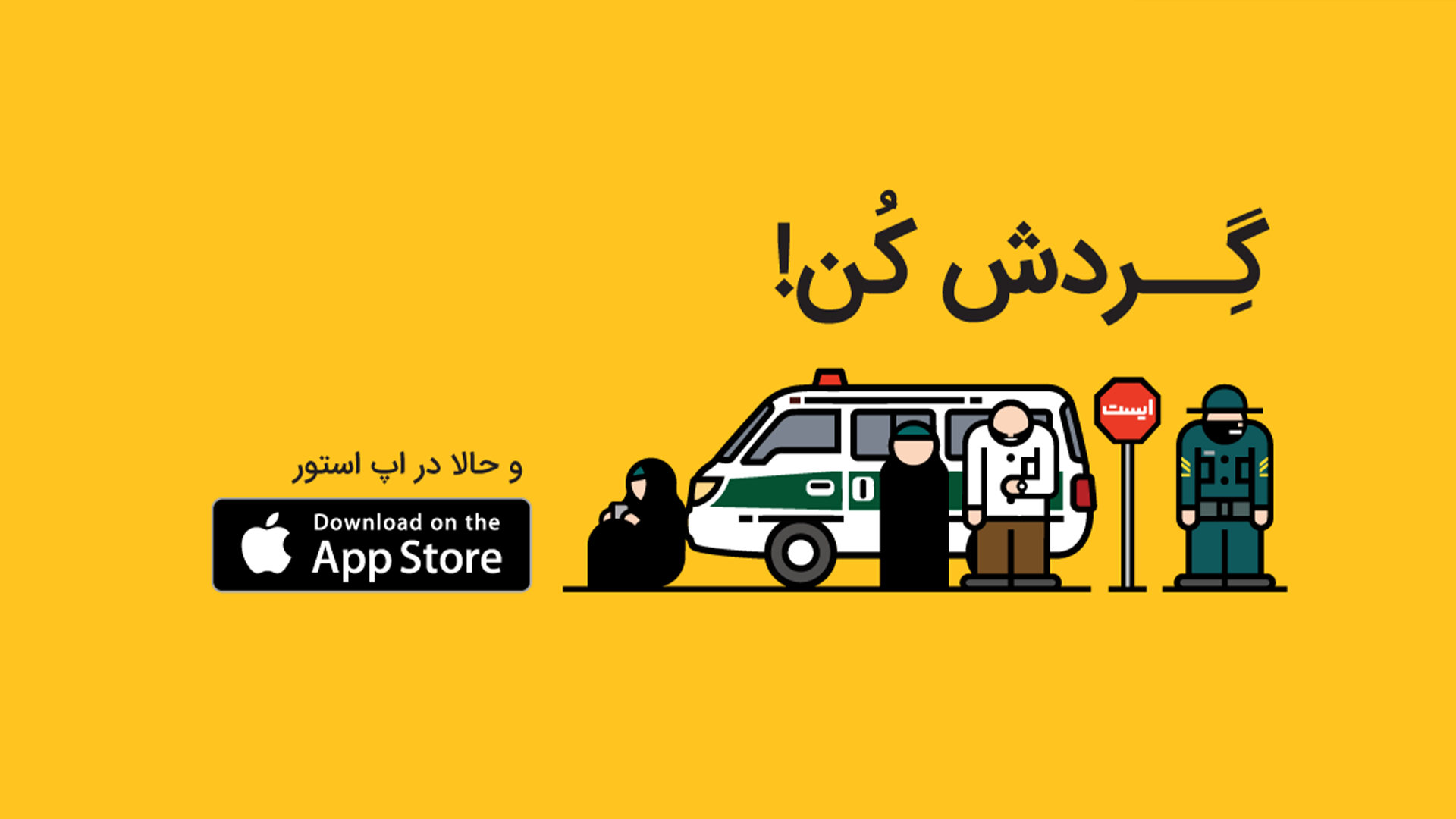 Gershad Launched
Many of U4I's staff, particularly women, recognized a need to protect Iranians from the Gasht Ershad, the so-called "morality police." United for Iran, along with our partners at ASL19, collaborated to create the Gershad app as a way for Iranians to crowdsource the location and tactics of morality police in order to avoid them. The app went viral on its day of launch and won Deutsche Welle's BoB Award.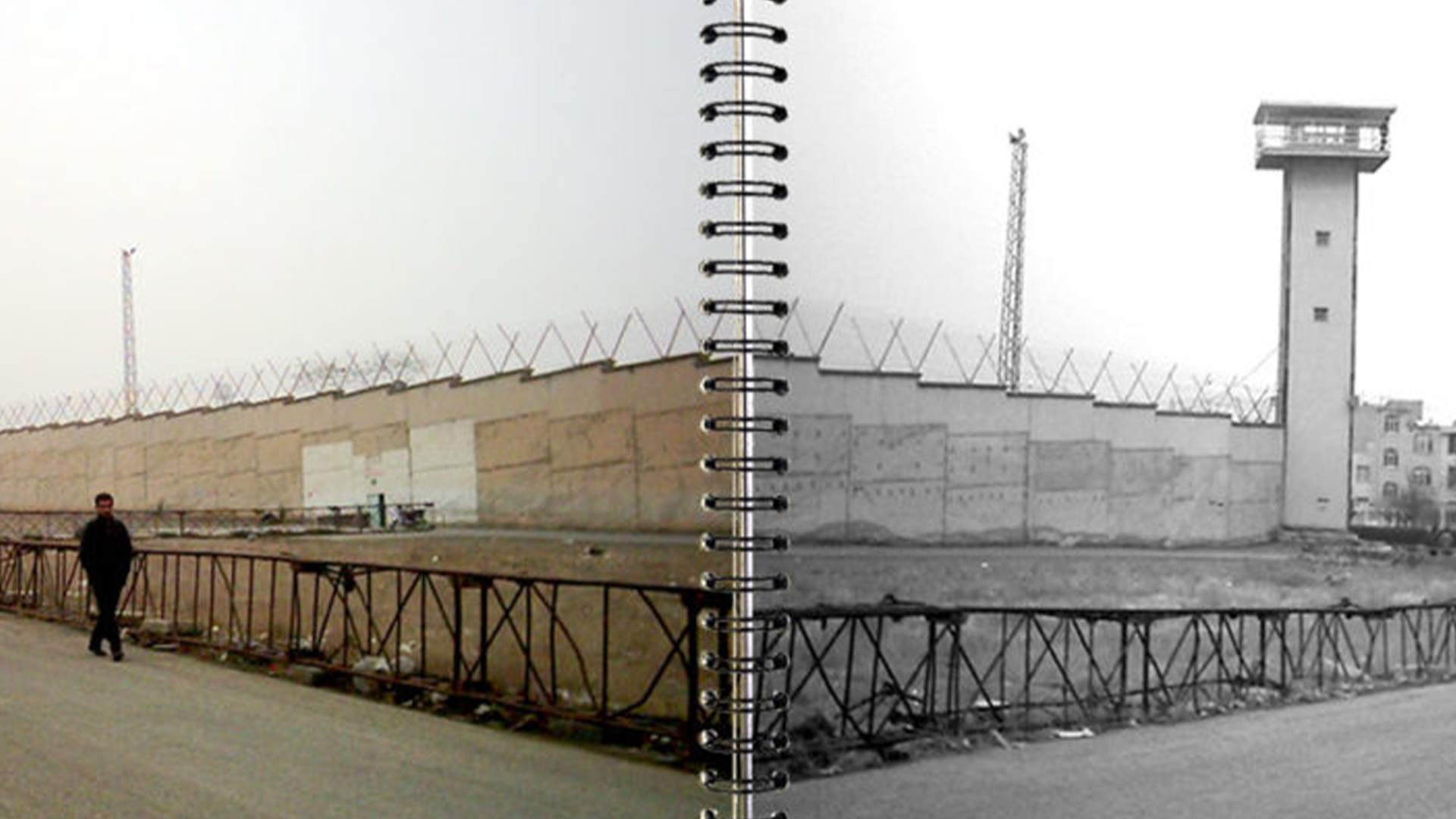 Report on Prisons
In 2017, we released a report based on interviews with two dozen current and former political prisoners and open letters written by political prisoners. Behind Bars in Iran includes alarming accounts about hygiene issues and lack of access to medical care, rampant mistreatment and torture experienced in Iran's prisons, and offers recommendations on how to transition out of the current urgent conditions to a humane, sustainable, and practical model.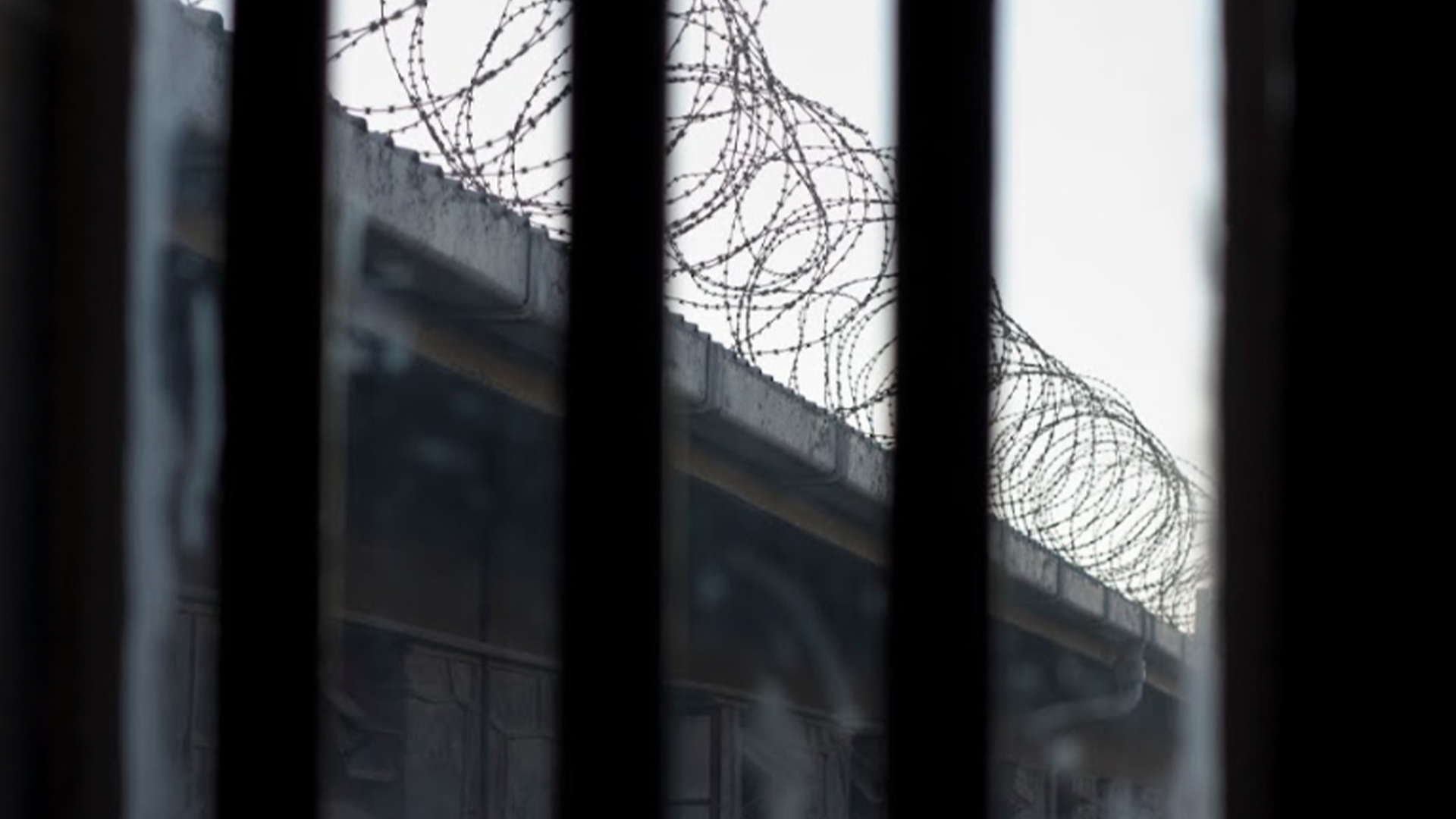 Prisoner's Health Campaign
Iran has hundreds of political prisoners. Iranian authorities routinely deny these men and women adequate nutrition and proper medical care. In 2017, we joined Atena Daemi and asked Asqar Jahangir, the head of Iran's State Prison Organization, to fulfill his legal and moral obligation and provide prisoners with proper medical care. Over 70,000 people supported Atena's call.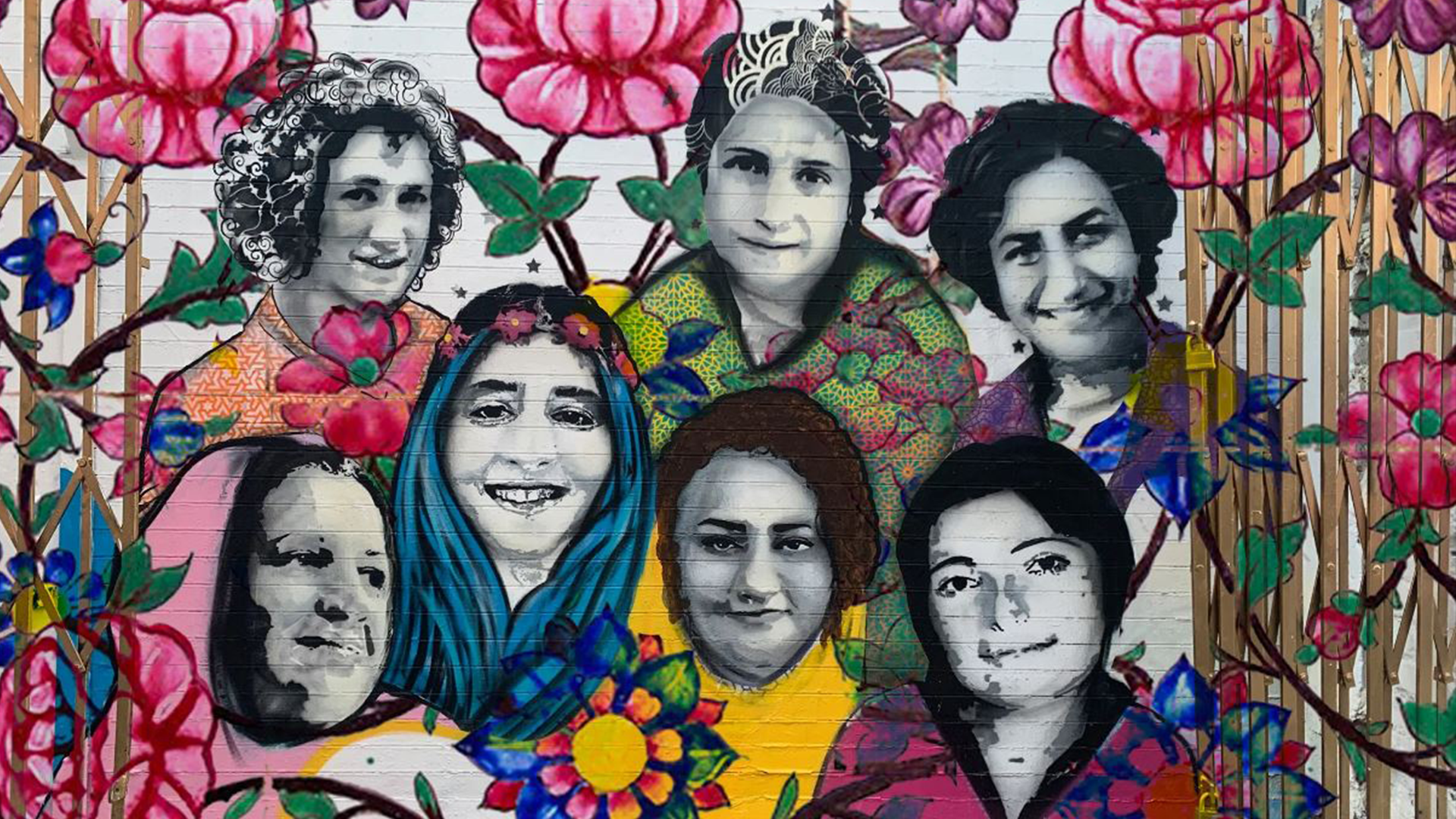 Clarion Mural Art Project
In fall 2019, United for Iran co-organized an event with the Clarion Mural Art Project titled: In Honor of Iran's Political Prisoners — a month-long, multi-faceted project of art, literature, and performances in remembrance of the hundreds of men and women who have been taken as political prisoners in Iran. The mural featured 7 Iranian women who have been imprisoned for their activism, including lawyer Nasrin Sotoudeh, environmental activist Niloufar Bayani, social and civil activist Sepideh Gholian, and others.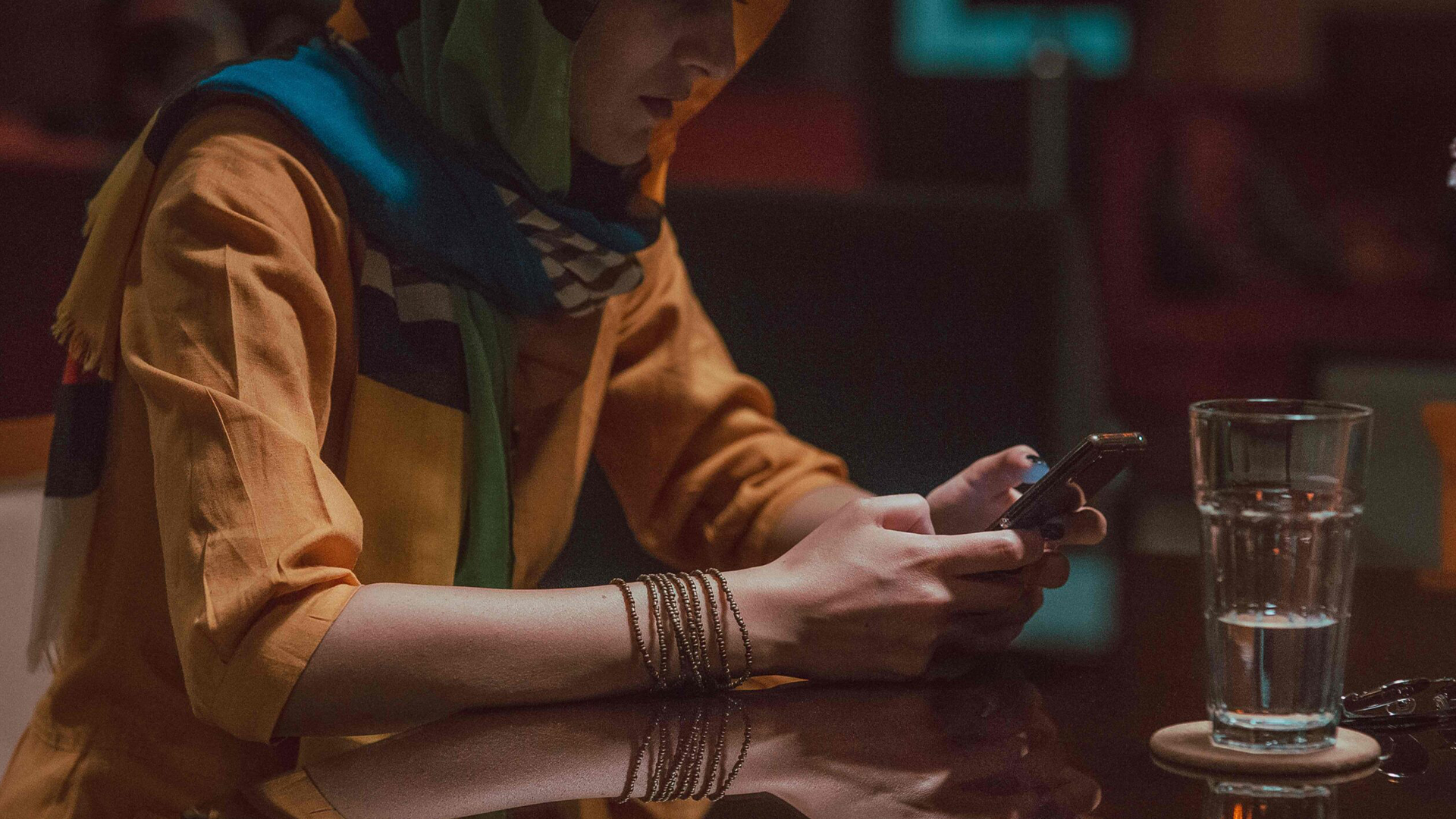 IranCubator Round 2
After the success of the initial IranCubator project, United for Iran opened applications for an additional round of funding. Multiple projects were ultimately selected, including Cheragh Academy, a platform for public education around preventing workplace sexual harassment and assault, Nahoft, a state-of-the-art encryption app that enables secure messaging across any messaging app, Last Door, a game to teach young boys how to have healthy relationships with people of the opposite gender, and Meidoon, an app which helps combat disinformation on Telegram.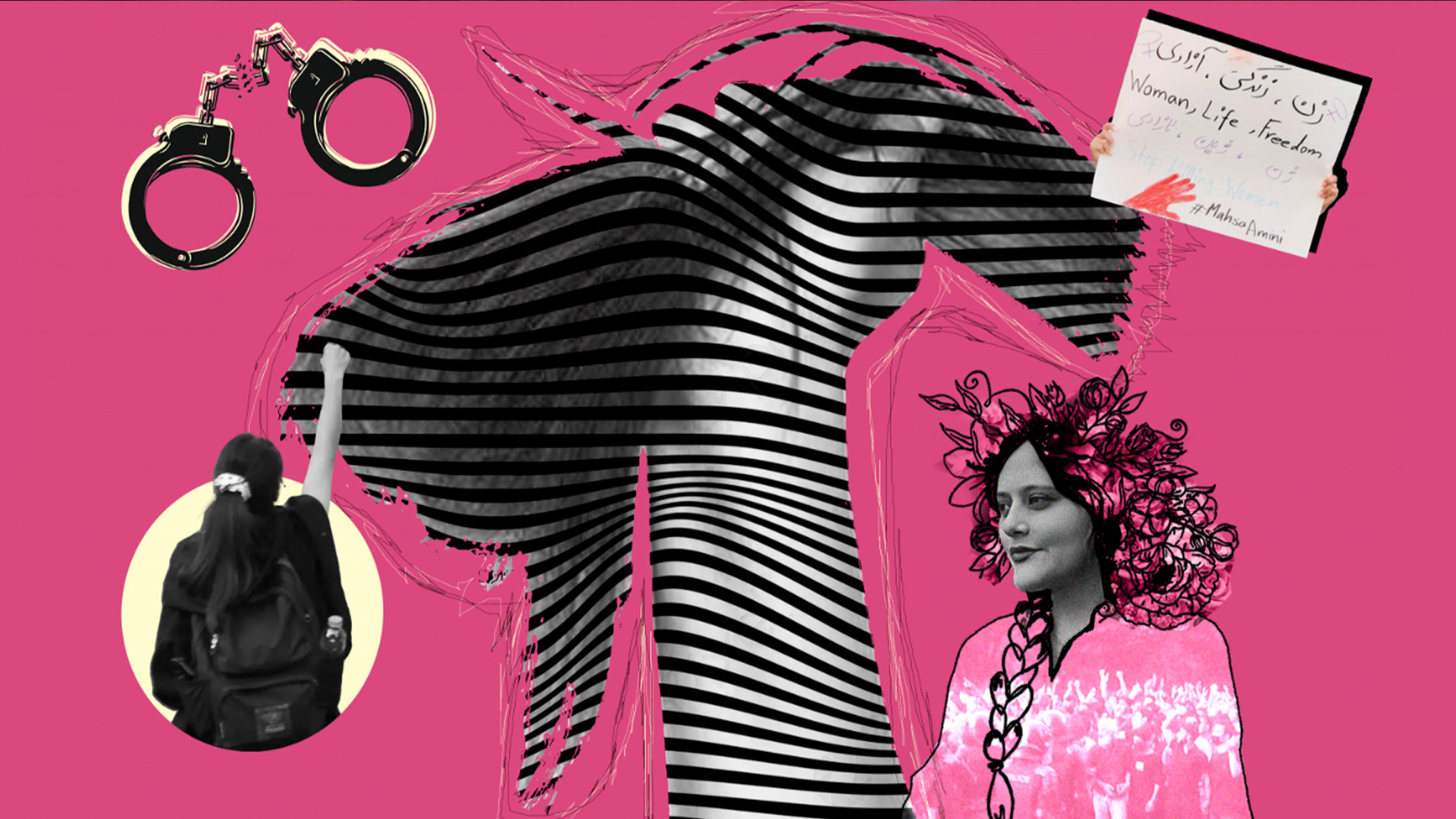 Iran Human Rights Barometer
In order to better track trends of abuse and intervene in meaningful ways, U4I launched the Iran Human Rights Barometer (IHRB): a first of its kind library of interactive data visualizations on human rights violations in Iran. Its mission is to influence policy and contribute to public discourse by presenting human rights data and trends in an interactive and accessible format using tools like Tableau. IHRB offers a tool for nuanced analysis of the human rights landscape in Iran to support the work of researchers, activists, and advocates.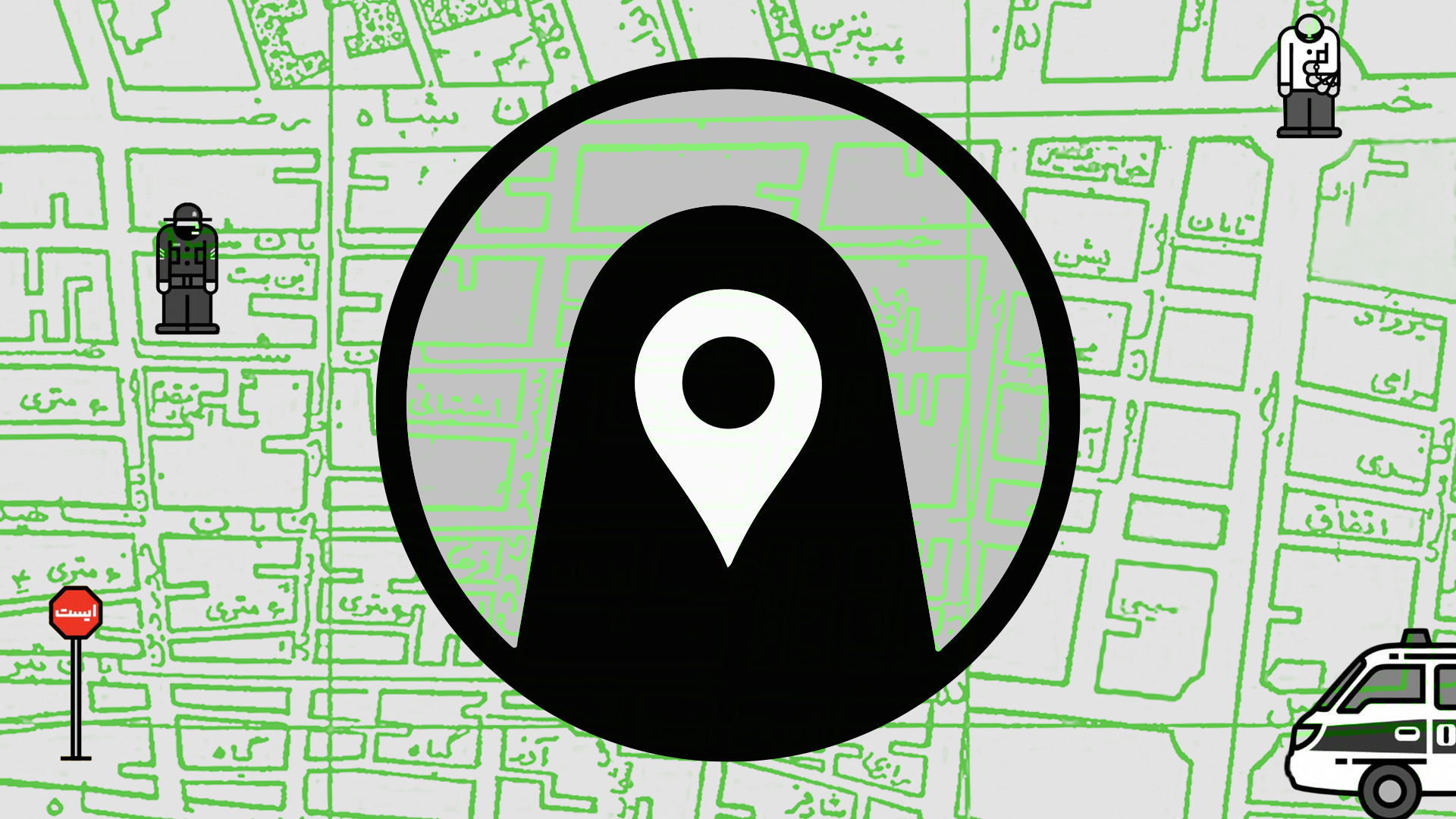 Gershad Continues
As the #WomenLifeFreedom protests began in September 2022 following the murder of Jina Mahsa Amini, users in Iran requested that Gershad add a tool to report the location of Iranian security forces. This function was added to support the protests, and we continue to update Gershad to reflect on-the-ground needs of protesters.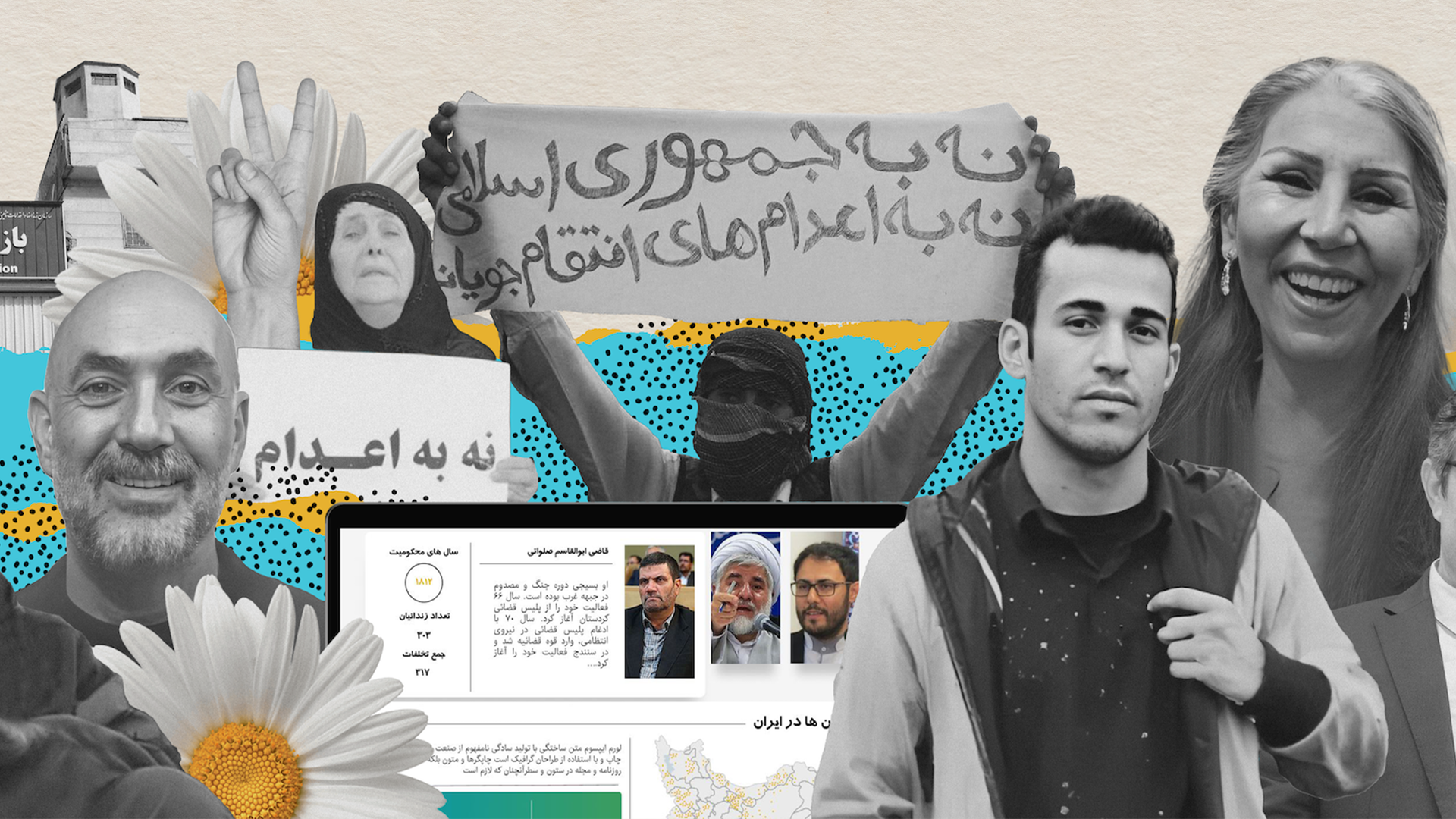 IPA Continues
The Iran Prison Atlas continues to monitor the cases of political prisoners in Iran, but is also in the process of expanding once again to include information on Iranian prosecutors, prison wardens, and others involved in the prison system.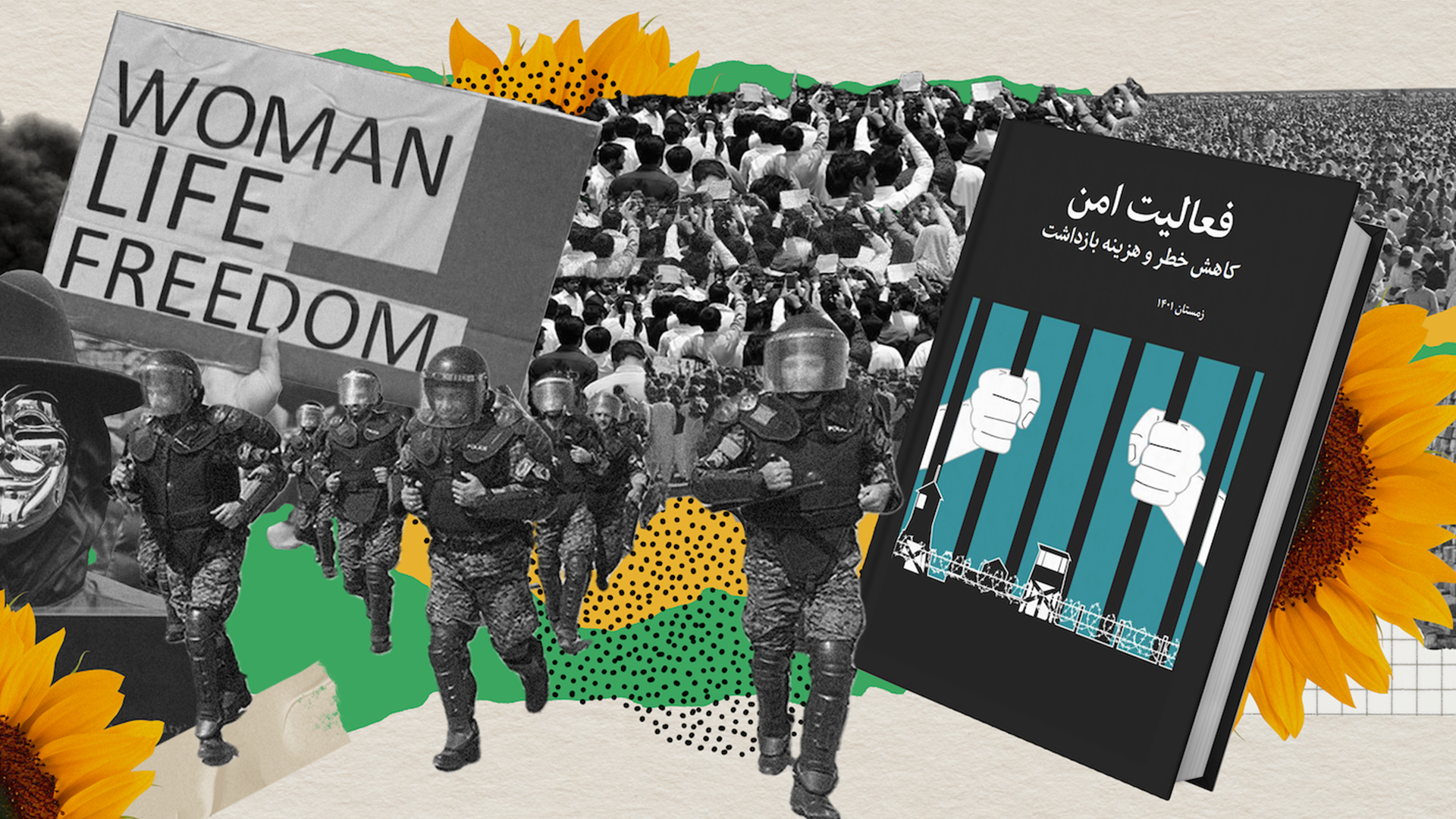 Safe Activism Continues
The first Safe Activism toolkit was warmly received. To build on it, Safe Activism now aims to make multiple toolkits tailored to specific needs –– including for LGBTQ+ activists, women activists, ethnic and religious minorities, and other groups. We also updated the original toolkit to offer guidance to protect protesters from the latest tactics used by the IRI.