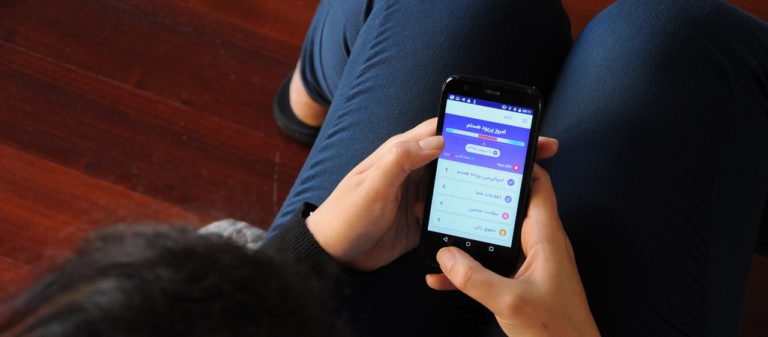 Hamdam: every Iranian woman's health (and legal) companion
Hamdam is a classic period and ovulation tracker with a twist: a significant function of the app is to help familiarize Iranian women with their reproductive and legal rights.
In the last two years, the Iranian Parliament has debated eight bills designed to limit women's rights. Some of these bills limit access to women's health and family planning services. Others take away protection from gender violence. Four of these bills have passed.
Hamdam empowers women to monitor their sexual health and track their period and ovulation cycle, based on the Persian Jalali Calendar. The app helps women learn about personal sexual health by answering questions about contraception, disease, self breast-exams, and more.
Hamdam also has a database with easy to understand language which shows users how to better navigate Iran's discriminatory legal structures with legal information oriented to empower them.  Hamdam's legal section answers questions on marriage law and how women can tackle problems with employment, education, divorce, and division of assets.  Iranian law doesn't treat women as equals and Hamdam is designed to help women navigate the system.
In less than 7 months after its launch, Hamdam has been downloaded by more than 130,000 users and it has almost 650,000 screen views. Google Play users have given Hamdam a rating of 4.4+ stars.
With our eyes on the goal to improve civil liberties, we aimed to create an app that would respond to some of the Iranian women's most immediate needs and we came up with Hamdam.
*Security concerns for the developers and users prevent us from revealing all the apps that have been created by the IranCubator. If the extent of your involvement is sharing your idea, submit it here and it just might come to life!